Born in Barcelona is familiar with jazz at an early age. Surrounded by Jazmen's and tutors, learn different forms of harmonization and jazz language, although their education is largely self-taught. His most influential teachers have been Tete Montoliu and Bobby Hutcherson, but felt constantly learning with good musicians that accompany it.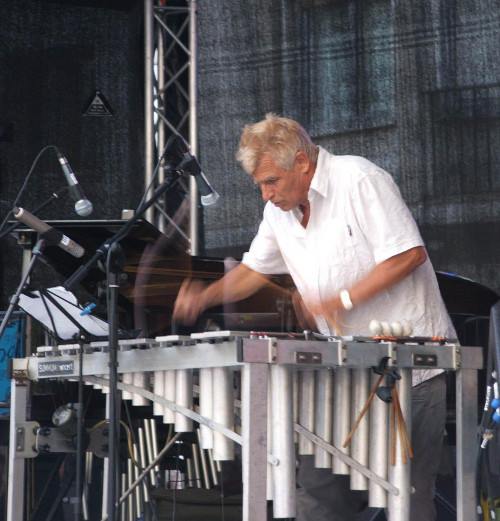 Write a book in treaty form and technical terminology "MANUAL PRACTICE OF JAZZ" (Editorial Mitre), also writes technical articles and opinion in the "Journal of jazz", "Current Guitar" and the former "MEGADRUMS".
Professional industrial robotics, built his own vibraphone concert in size.
Play with the language of be-bop and hard-bop, also it makes forays into Latin Jazz and Funky with own arrangements. It uses two decks in the solos and four escorts. (Piano harmonies sense boper).
It was formed in duets with piano or guitar. Trios with piano and bass. Quartets with piano or guitar, bass and drums. Quintets: (latin jazz) piano, bass, drums and Latin percussion. Jazz quintet with piano or guitar, bass, drums, and saxophone or trumpet.
Musicians  Performances Discography  Curriculum